1 CUC = 1$ (+ % exchange rate)
Varadero
Houses and apartments for rent in Varadero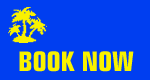 Renting houses, rooms and apartments in Varadero is an affordable and practical accommodation option in order to guarantee a pleasant vacation time at the beach.
You can rent a house, an independent apartment or a room just a few meters away from the beach. We offer you accommodation at private houses, apartments, and rooms for rent located in beach area. Our Agency has a large database that includes a great variety of beach houses in Varadero, one of the most beautiful places in Cuba, where you can enjoy your well deserved vacation.
All our apartments, houses, and rooms are located near the best restaurants and cultural centers of Varadero.
When choosing the apartment or room of your preference, please, specify the code. Example: Var23. Select 3 or 4 options and list them in order of preference.