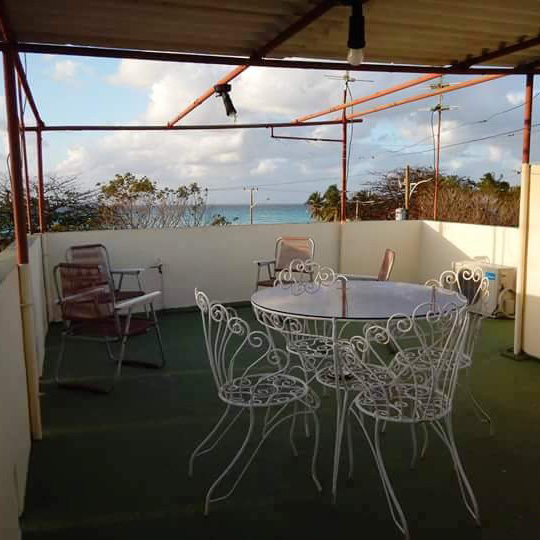 Mini-hotel "Mercy". Ocean view. (2 rooms) (Var 53)
This mini-hotel is located in front of the sea. It has 2 bedrooms on the second floor, a kitchen (shared bybothbedrooms) and a terrace with ocean view. There is domestic staff.
There is air-conditioning, bathroom, hot and cold water in each bedroom.
Price: 40 CUC/night per room.
Additional services: breakfast: 5 CUC/person, laundry service