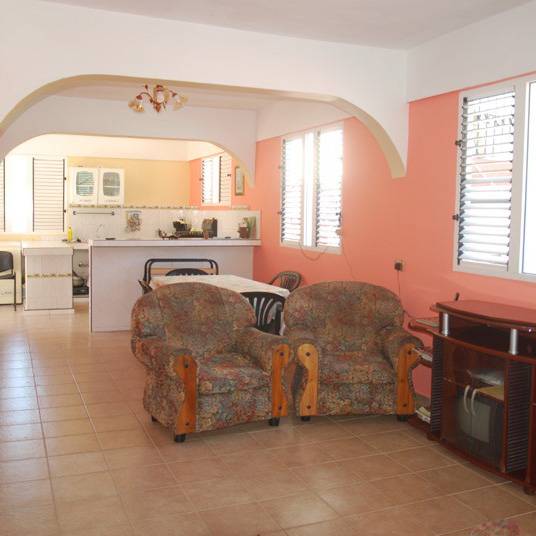 Mini hotel "Front The Beach". Ocean view. (4 rooms) (Var 56)
The mini-hotel is located in front of the sea. It has a portal with ocean view, a living room, a dining room, 4 bedrooms and 3 bathrooms. 2 bedrooms share one bathroom and a pantry. The other 2 bedrooms have private bathroom and safe. There is domestic staff. The mini-hotel is 50 m. away from a WIFI area.
There is air-conditioning, hot and cold water in each bedroom. There is a minibar and safe.
Price:
Two-bedroom apartment with bathroom and kitchen shared between both bedrooms: 70 CUC/night
Rooms with private bathroom and safe: 50 CUC/night per room
Additional services: breakfast: 5 CUC/person, laundry service