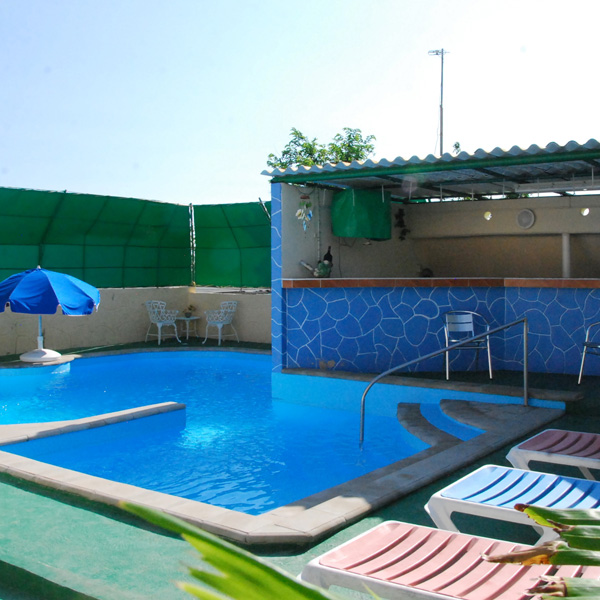 Villa "Deisy y Abdul". Swimming pool. Guanabo beach. (3 bedrooms) (Vil43Gua21)
The villa is located approximately 7 blocks away from the beach. It has garden, portal, backyard, swimming pool, 3 bedrooms, 3 bathrooms, living room, kitchen and dining room. The villa has a security alarm system.
All rooms have air-conditioning, hot and cold water.
Interesting sites are located nearby.
Price: 120 CUC the day for 2 rooms
150 CUC the day for 3 rooms
Other services: breakfast – 5 CUC per person, laundry service.