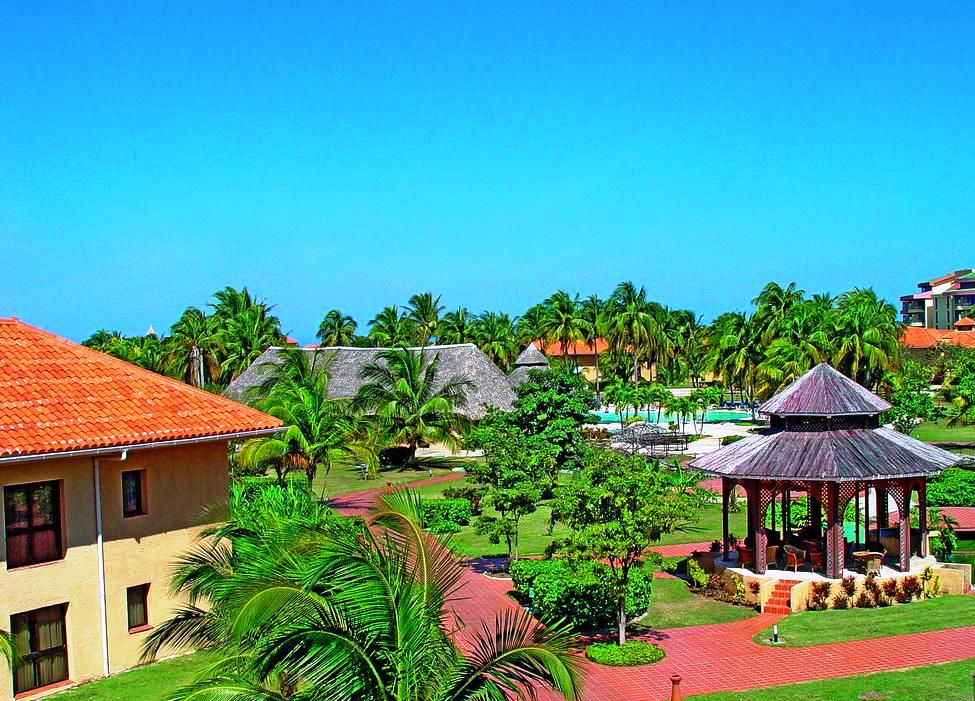 ROC ARENAS DORADAS 4* (hva 20)
Location:
This hotel located in Los Tainos beach is one of the bests in Cuba. The Andalusian style (reflected in the great variety of colors), Cuban rhythms and local color will make your stay an unforgettable experience. The hotel is highly recommendable for all types of tourists.
Hotel:
It is part of the hotel chain ROC HOTELS
Built in 1996
It measures approximately 8, 5 hectares
Last renovation took place in 2011-2012
In the hotel there are 11 two-story buildings
There are 316 rooms in total
292 standard room (balcony or terrace with garden view, swimming pool or beach. Max. 3 people or 2+2 people. It measures approximately 23 м2)
24 suite (living room and bedroom with door, divan and armchair. Max. 3 or 2+2 people)
There are 24 interconnecting rooms.
From 47 CUC/night per person when renting a double room.