Varadero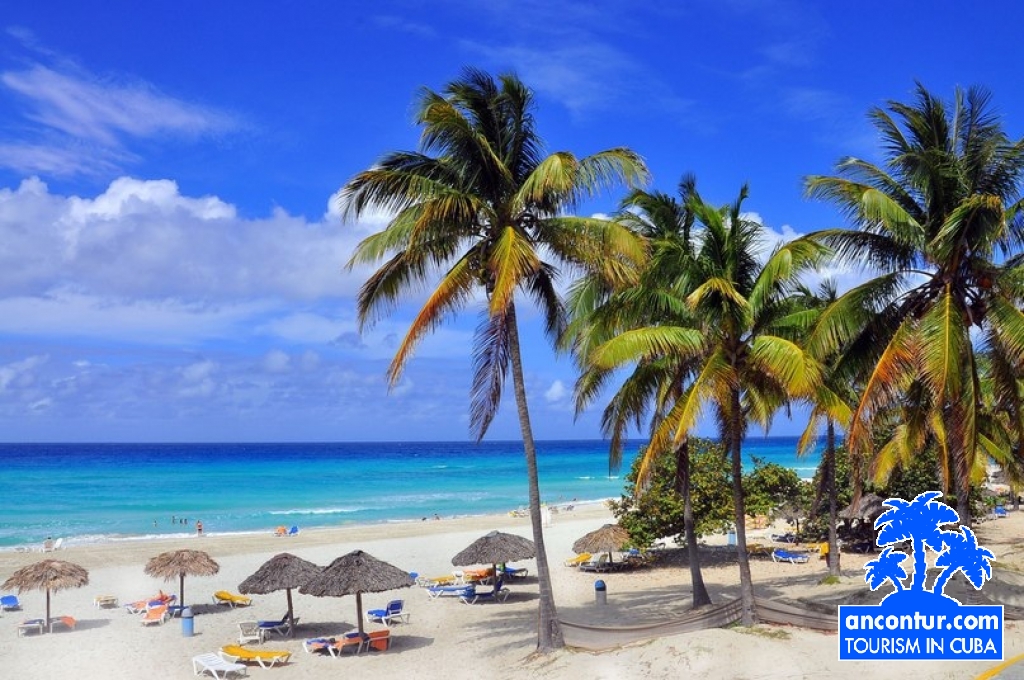 Varadero is one of the most popular resorts in Cuba. It is located 140 km away from Havana, in the northern coast of the province of Matanzas. Varadero's most attractive resource is, of course, the beach. The resort reminds us of a 20-km-long plait of sand, where the most luxurious hotels of the best hotel chains are located. Hotels to suit all tastes can be found currently in Varadero, from 3 star hotels (near the beach area) to fashionable 5 star hotels with large golf courses. There are many local sites you can visit: the Dupont restaurant and museum, the Josone Park, Saturno and Bellamar caves, the Santa Elvira Church among others.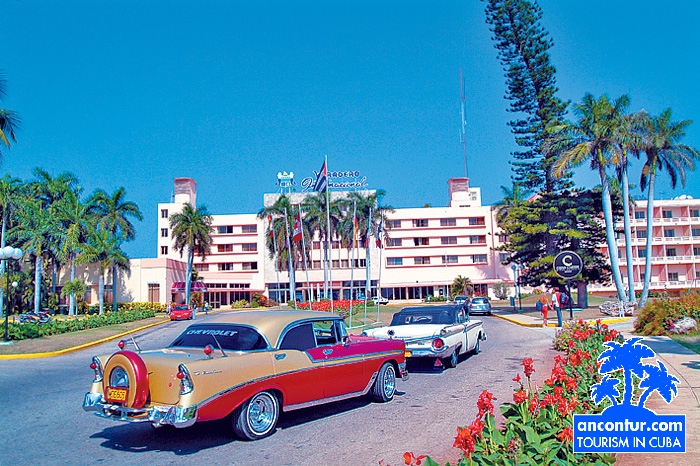 Thanks to the convenient location of this resort town it is possible to arrange tours to Havana, Viñales, Cienfuegos and Trinidad.
Cayo Santa Maria
The small island of Cayo Santa Maria is located in the Atlantic Ocean at the northern coasts of Cuba, not far from the island of Cayo Coco. This island measures approximately 13 km long (8 miles) by 2 km (1.2 miles) wide. In this beautiful island visitors can find the best beaches with white sand and transparent waters. The rocky cliffs of different shapes always catch the attention of visitors. Cayo Santa Maria is an ideal place for those who enjoy tranquil recreation and romantic trips. Enthusiasts of underwater activities will have in Cayo Santa María the unique opportunity of admiring coral colonies and other beautiful sea creatures. In this island visitors will find many sites for fishing, hiking and can go on jeep tours.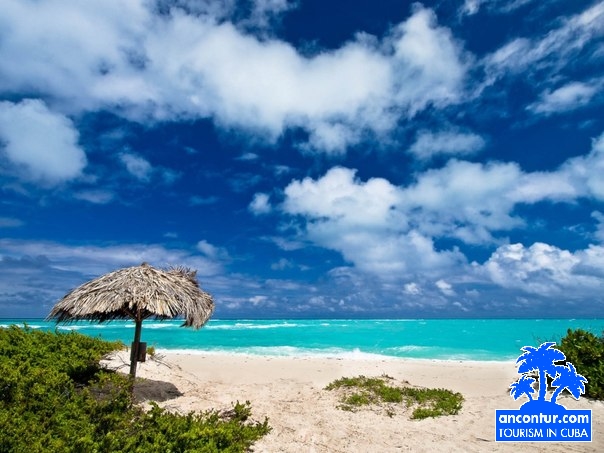 The pure deep waters of Cayo Santa Maria are home to a fantastic and diverse fauna. This underwater kingdom with its fascinating coral reefs bewitches those who love exploring the depths of the sea.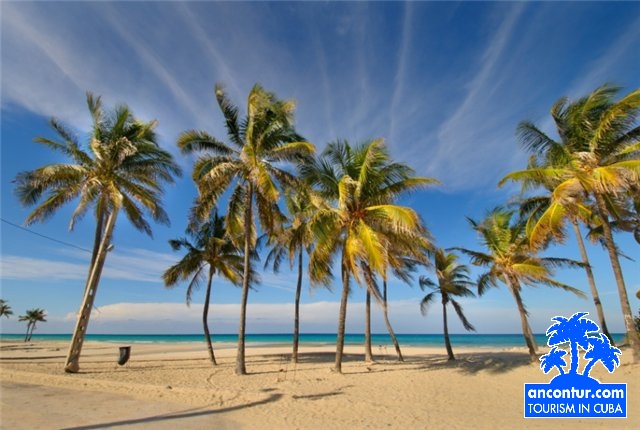 There is a luxurious hotel complex in the island of Cayo Santa Maria.
Cayo Coco
Cayo Coco is the fourth largest island of Cuba. It is located in front of the northern coast of the province of Ciego de Avila. It is linked to mainland thanks to a 27-km-long causeway.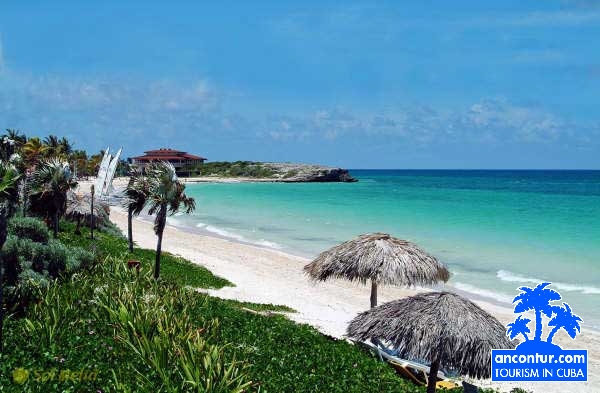 Cayo Coco is a Natural Biosphere Reserve with 20 km of white sand beaches and transparent blue waters. The coasts of La Jaula, Los Flamencos and Las Coloradas are ideal sites for diving and other recreational activities. This place remains almost unaffected by human action; therefore, many birds live here. In the island you can find white cocos, pelicans and flamingos. The underwater world is rich in diversity. Divers can discover in these waters all kinds of colorful fish of extraordinary beauty.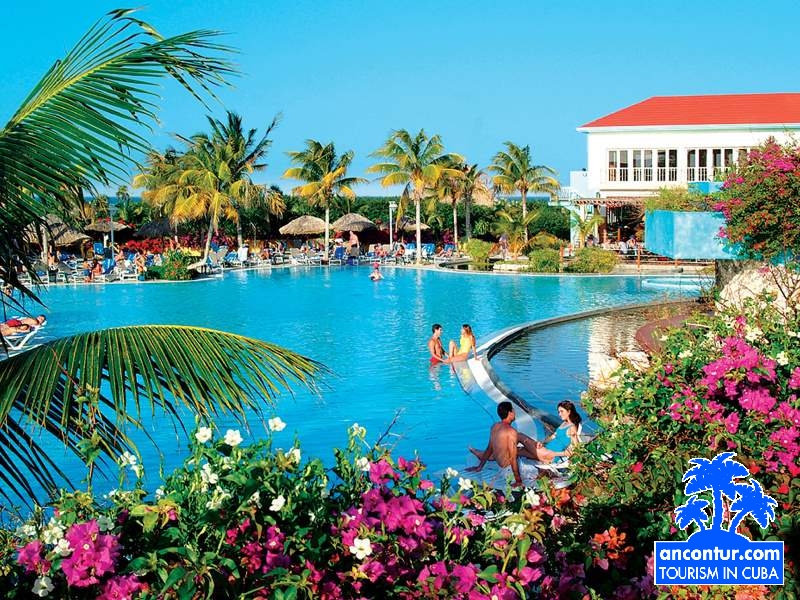 In the island you can find many hotels operated or owned by well-known international hotel chains.
Cayo Guillermo
Cayo Guillermo is located north-west from Cayo Coco in the province of Ciego de Avila. The island has a surface area of approximately 18 square km (11 miles). 90% of the territory is made up of fertile soil, full of mangroves and other plant species.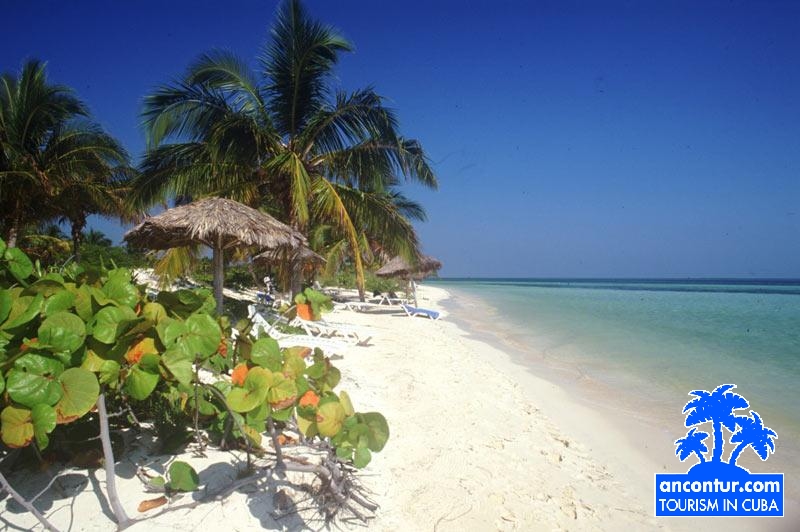 Cayo Guillermo is well-known for its wondrous long beaches and crystal clear waters. With its gorgeous flora and fauna it is considered one of the most beautiful and quiet resorts in Cuba. There are four main beaches in the island: Playa El Paso, Playa del Medio, Playa Larga y Playa El Pilar.
Cayo Guillermo was one of Ernest Hemingway's favorite places, and until today his yacht can be seen in Playa del Pilar. The famous writer enjoyed going on fishing trips in these waters.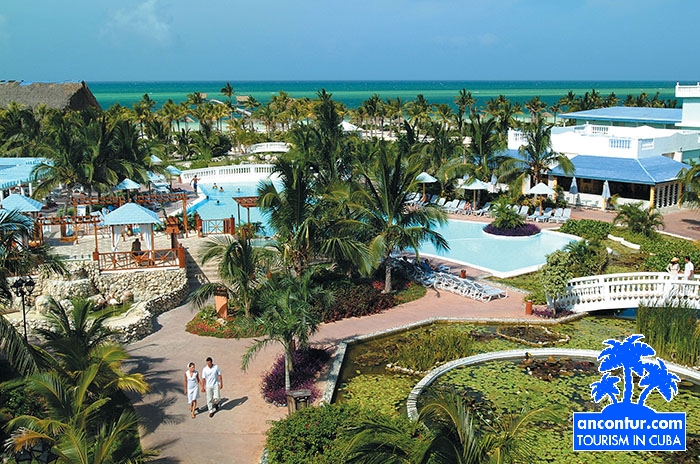 The sea at Cayo Guillermo is so clean and transparent that reminds us of a gigantic aquarium. If you happen to visit the diving center located in the island, you will be able to explore huge coral reefs, extraordinary and beautiful caves and you will be able to observe the many underwater creatures that live here.
In Cayo Guillermo are located several hotels operated or owned by famous international hotel chains.
Cayo Largo
Cayo Largo is located off the south-eastern Cuban coast. There is an international airport at the island; therefore, you can get there by plane. Cayo Largo is the most isolated island of the Cuban archipelago. In this remote place the primeval beauty of nature is well preserved. For that reason many tourists get every year to this heavenly site in order to relax and forget their day-to-day problems. In this island there is always good weather and the occurrence of storms is unusual.
The island's beaches are a perfect place for recreation and relaxation. Water skis, kayaks and water bicycles are available for visitors. The exotic beaches, beautiful coral reefs and transparent waters attract many professional and amateur divers. There are two diving centers and 30 diving spots with different difficulty levels.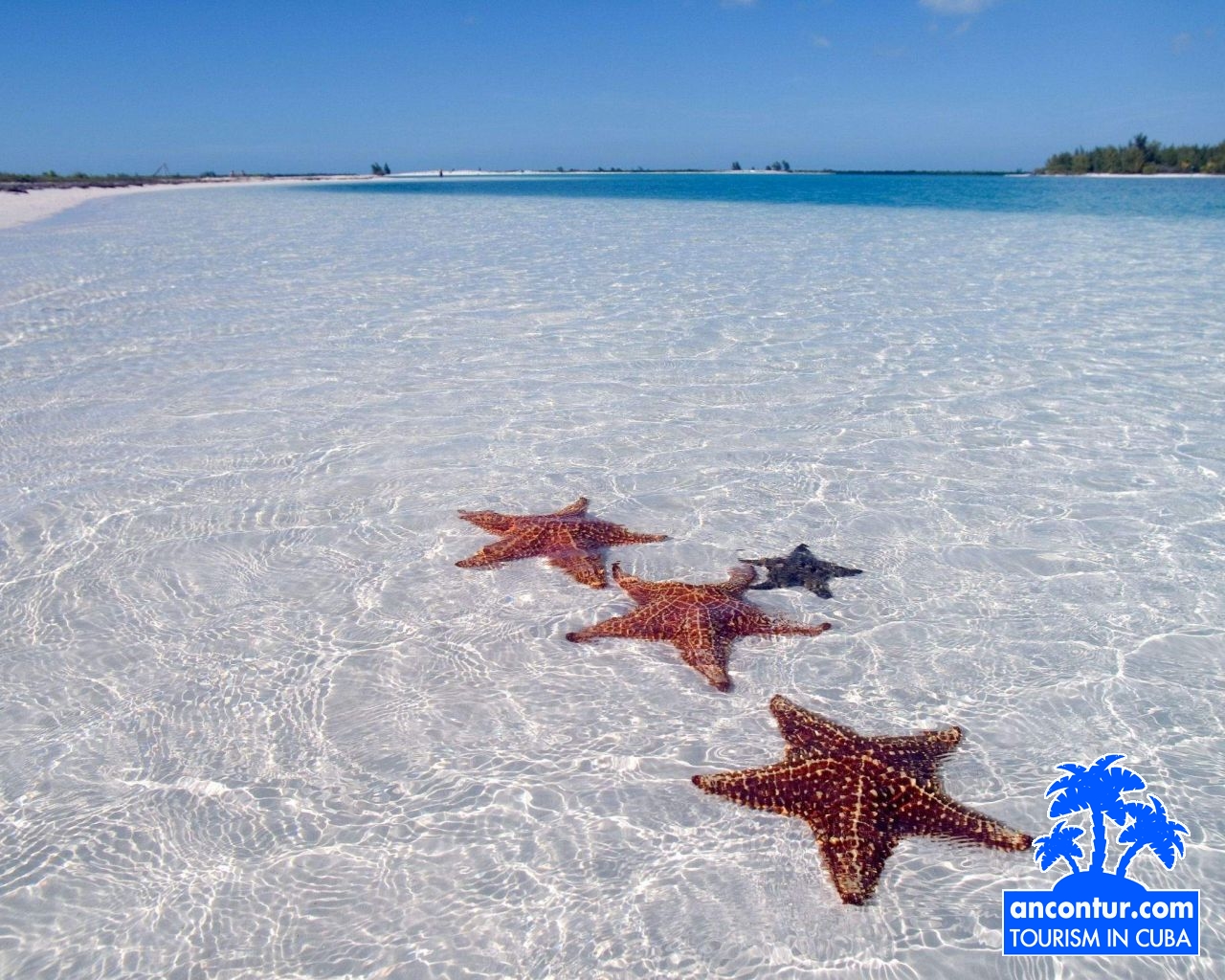 Tourism infrastructure in the island of Cayo Largo provides all the necessary facilities for a comfortable stay. The hotels located in the first beach line provide and guarantee excellent leisure activities and offer quality services.
Santa Lucia
If you enjoy watching the beautiful color that sandy beaches acquire at sunset, if you are an enthusiast of scuba diving and desire to explore fantastic coral reefs, then you must visit the Santa Lucia resort.
This resort is located 121 km north-east from Camaguey.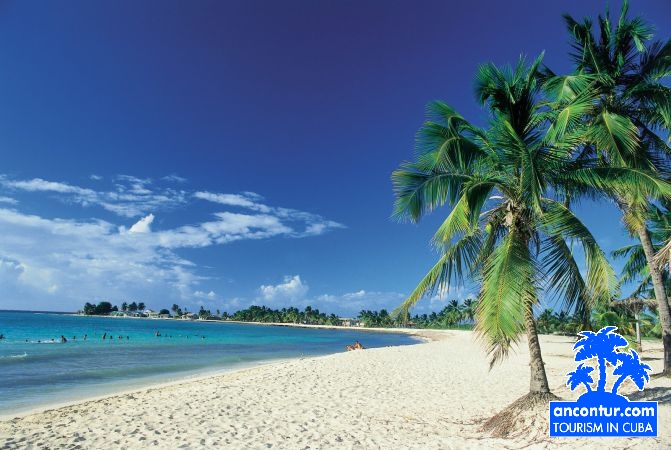 Santa Lucia is the third largest beach of Cuba. The turquoise sandbanks are ideal for underwater activities. Divers can find there huge black corals, sponges, sharks and colorful fish species. There also are several sunken ships in the bottom of the Bahía de Nuevitas.
We recommend visiting Laguna Daniel (to the south) and Laguna el Real (to the north) for those who enjoy nature. Both lakes are surrounded by mangrove shrubs and its shores are abundant with flamingos among other bird species.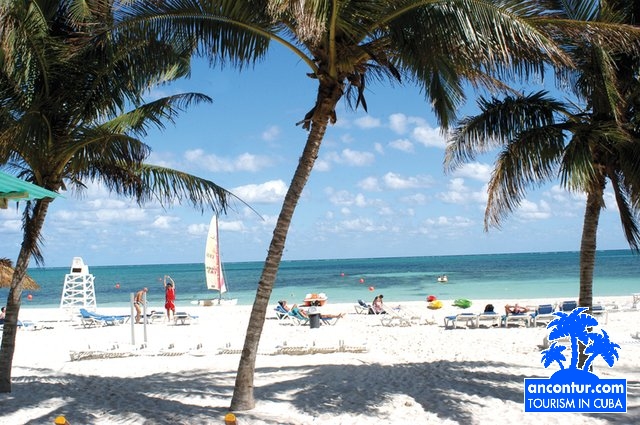 In Santa Lucia resort visitors can find modest hotels near the beach. We recommend visiting the beautiful beach Playa los Cocos (also called "Coco Beach" by the locals).
Not only foreign tourists come to Santa Lucia seeking for relaxing experiences. Cuban people as well enjoy what this resort has to offer. There are discos and dancing at night and the air is filled with joy and cheerfulness.
Guardalavaca
Guardalavaca is the most outstanding beach area in the province of Holguin. It is only in Guardalavaca that the conjunction of exotic colors, lush vegetation and the emerald waters of the Atlantic Ocean can be found. The coral reef (located 900 meters away from the coast) is home to a large diversity of flora and fauna, an interesting site for divers. History and culture enthusiasts will also find reasons for visiting Guardalavaca. But the most important thing is that you will especially enjoy the hospitality shown by the Cuban people.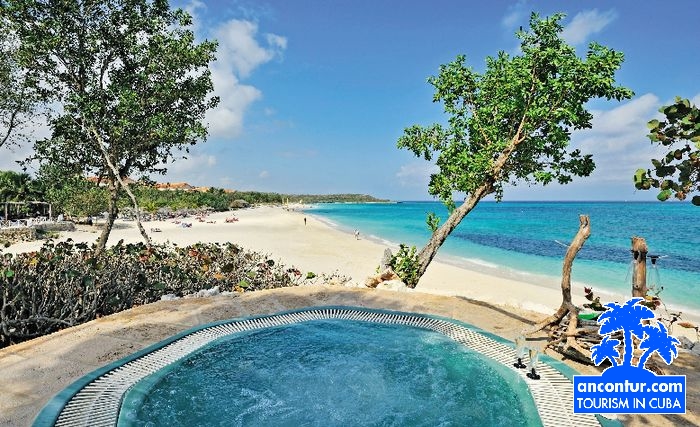 Playa Esmeralda (Emerald beach) is the most famous site in Guardalavaca. Visitors are always amazed at its magnificent snow-white sands. Besides its natural attractions visitors can find in Guardalavaca hotels that offer top quality services as well as water sports lessons and tour programs. There is always music and all parties last until dawn.
There are more that 40 different beaches in more than 40 km of coast, but most foreign visitors prefer Guardalavaca, Playa Esmeralda and Playa Pesquero.