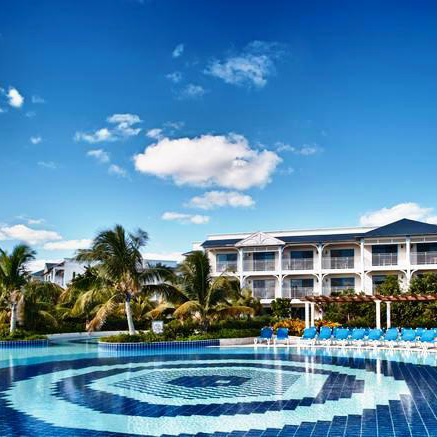 HUSA CAYO SANTA MARIA 5* (hsm2)
Since July the 1st, 2012 the hotel belongs to the hotel chain Barcelo
The hotel is located in a beautiful white sandy beach of 2, 6 km in length. The town "Pueblo Esperanza" is located only 5 minutes from the hotel. There are many local attractions in this town and visitors can visit the restaurants, bowling, night clubs, SPA centers, beauty salons, piano-bars, jazz bar and boutiques.
Hotel:
The hotel consists of 21 three-story bungalow.
There are 1308 rooms (624 in the hotel Santa Maria Beach 5* and 684 in Cayo Santa Maria Colonial 5*)
Junior suite (40 м2, living room and bedroom. Max. 3 or 2+2 people)
Junior Suite Sea view (living room and bedroom, sea view. Max. 3 or 2+2 people)
24 suite (73 м2, living room with sofa and table, bedroom with door, king size bed, wardrobe, 2 TVs, CD-player, hot tub, luxury class toiletries. Max. 2 or 2+1 people)
There are rooms for physically disabled guests.
From 65 CUC/night per person when renting a double room.