1 CUC = 1$ (+ % exchange rate)
Business class
Apartments and houses for rent in Cuba (Havana)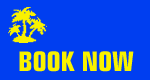 "Ancon" will help you to rent apartments and houses as well as business class apartment in Cuba (Havana). Renting apartments by using our agency is economically attractive for the customer. "Ancon" provides promptly. Our database contains a wide variety of accommodation options in Havana from budget to luxury class.
Rental private residences apartments offered on our homepage are carefully selected according to the analysis of housing conditions to ensure maximum comfort for our guests during their stay on the island. Our proposals are of the highest quality!
When renting an apartment it is required to specify its code. Example: vil5. Select 3 or 4 variants and list them in order of preference.