1 CUC = 1$ (+ % exchange rate)
Malecon. Havana Center.
Rental apartments and houses in Havana, Cuba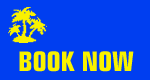 Renting rooms in private houses or small hotels located at the Malecon area (Centro Habana Municipality) is an inexpensive accommodation option for tourists and travelers.
Clients who want an ocean view can obtain it by renting a room in most of the private houses and small hotels in the Malecon area. Our clients can rent comfortable rooms in guest houses that were built in the 50's or in private houses where the Colonial era style has been well preserved. Another affordable option available for tourists or travelers is renting independent apartments. All these accommodation options are close to interesting historical and cultural sites in Centro Habana, one of the oldest parts of Havana city.
All the apartments and rooms for rent that appear in our website were chosen after a comprehensive analysis of the houses' conditions in order to ensure the guests' comfort and satisfaction during their stay on the island. We offer top-quality accommodation!
When choosing the room of your preference, please, specify the code. (Example: chm10). Select 3 or 4 options and list them in order of preference.