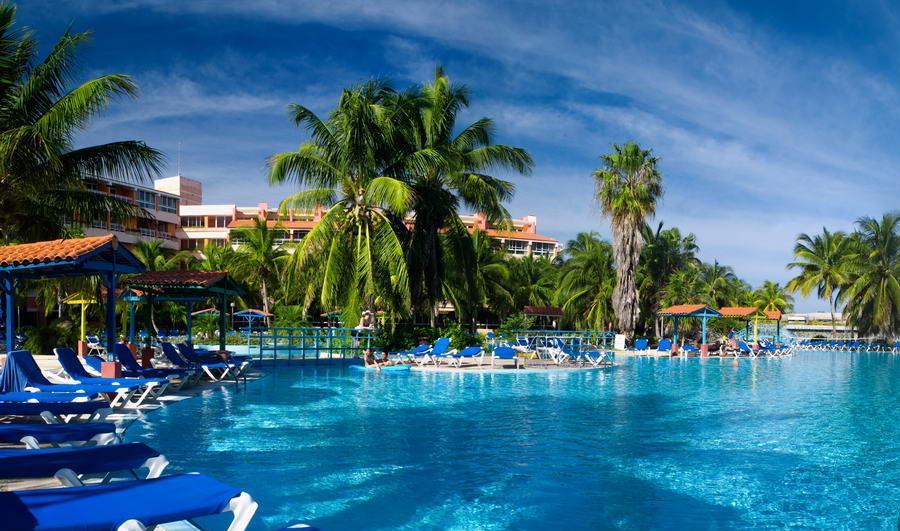 BARCELO ARENAS BLANCAS RESORT 4* (hva 17)
Location:
This modern and reasonably priced 4* hotel boasts a vanguard style. It is located in a well-groomed territory and features spacious rooms and "premium class" drinks for an additional payment. The resort is highly recommendable for young people, families and also for those who love diving and water sports. The hotel offers one of the best beaches in Varadero. Guests can also use the infrastructures of the adjacent Barcelo Solymar 5*.
Hotel:
It is part of the hotel chain BARCELO HOTELS & RESORTS
Built in 2001
A main four-story building
354 superior room (located in the main building, 2 double beds or King size bed, sea view, swimming pool or garden. It measures approximately 36 м2. Max. 2+1 people) 20 of them interconnecting rooms.
4 suite (located in a 4 story main building, King size bed, bedroom, detached living room, balcony with sea view and bathroom with Jacuzzi. It measures approximately 70 м2. Max. 2+1 people)
There are 3 rooms for physically disabled guests.
From 56 CUC/night per person when renting a double room.