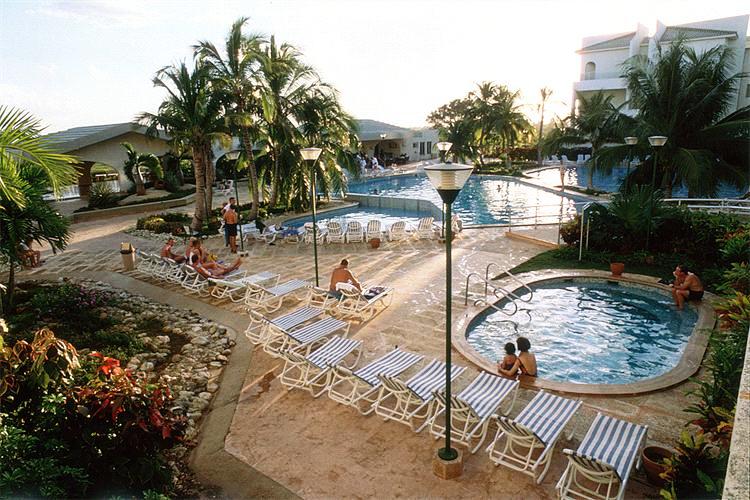 AGUAS AZULES 3* (hva 22)
Location:
This hotel, built in a modern style in harmony with the environment, is located in a magnificent beach. Here you will find the perfect conditions for an active rest. Thanks to the good animation neither the adults nor the children will get bored within the hotel.
Hotel:
It is part of the hotel chain CUBANACAN
The hotel features a main building and 10 two-story bungalow.
There are 371 standard rooms (They measure approximately 20 м2. Max. 3 or 2+2 people)
80 bungalow (living room and bedroom without door, balcony or terrace. Max. 3 or 2+2 people)
6 suite with private Jacuzzi (living room and bedroom with door, Jacuzzi. Max. 3 or 2+2 people)
There are 2 rooms for physically disable guests.
From 39 CUC/night per person when renting a double room.