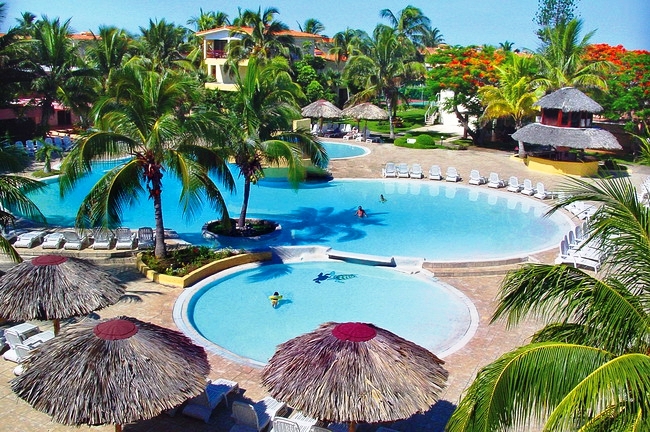 Villa Tortuga 3* (hv43)
The 3* hotel «Villa Tortuga» is located in a quite part of Varadero, 25 km from the airport of Varadero and 2 km from the center of the city. On one hand you will have the opportunity of enjoying the white sandy beaches and the green gardens; on the other hand you will take a bath on the transparent and warm waters of the sea.
Location:
There are 292 rooms in the hotel
In the room: bathroom shower, toilet, TV, balcony/ terrace, air conditioner, radio, safe and telephone.
From 43 CUC/night per person when renting a double room.