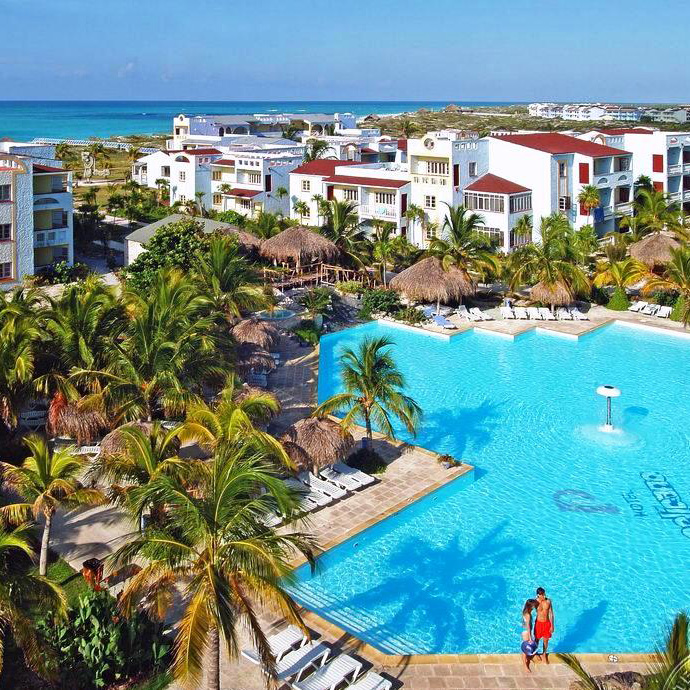 SOL PELICANO 4* (hcl3)
The hotel is mainly orientated to families and children. There are special programs for the children, baby clubs and nanny service. There are also very good options for those who love diving.
It is part of the hotel chain MELIA HOTELS INTERNATIONAL
Built in 1993
In the hotel there are 18 two and three story bungalow.
There are 307 rooms
There are 295 double room (26 of them with sea view, located in the second and third floor, rooms with balcony, view of the garden and swimming pool. They measure approximately 30 м2. Max. 2+2 people)
12 junior suite (33 м2, sea view, living room and bedroom (6 of them with living room and bedroom with door). Max. 2+2 people, located in the third floor, view of the park, swimming pool and beach, Extra: juices and soft drinks in a mini bar, drinks in the beach upon request, toiletries of all categories,
There are 3 rooms for physically disabled guests.
From 65 CUC/ night per person when renting a double room.