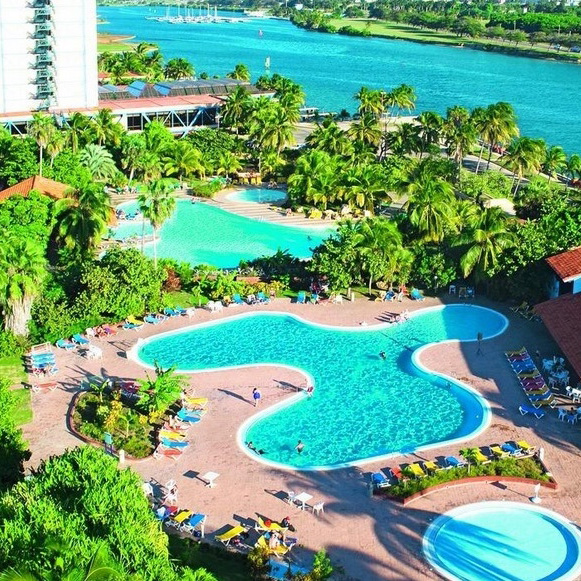 PUNTARENA 4* (hva 36)
The majority of its rooms have a panoramic view of the sea. It is recommendable for businessmen and all types of tourists.
IT IS PART OF THE HOTEL CHAIN GRAN CARIBE
Built in 1991.
One 9-story building
There are 255 rooms
Standard Double Room (with sea view, Max. 3 people).
Address: Ave. Kawama Final, Varadero, Matanzas, Cuba
From 48 CUC/night per person when renting a double room.