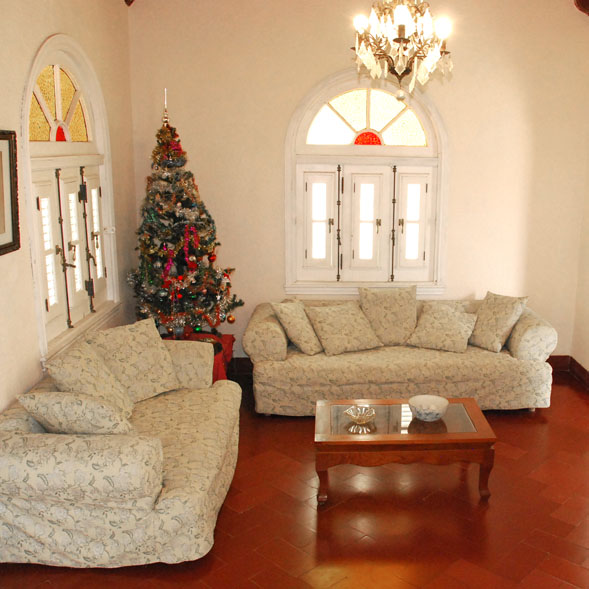 Private Independent House «Nadya y Frank» (4 bedrooms) (Mir7B)
Apartment built in the 1940s. Spacious rooms, recently renovated, antique furniture. Two bedrooms have private bathrooms and the third bathroom is to be shared between the other two bedrooms. Ornamented ceiling. Original design. Terrace with tropical plants. Large backyard. Excellent location. Garage.
Amenities: air conditioning, hot and cold water, 2 bathrooms and fridge.
Price: 300 CUC/day
Additional services: breakfast – 6 CUC/people, laundry service.