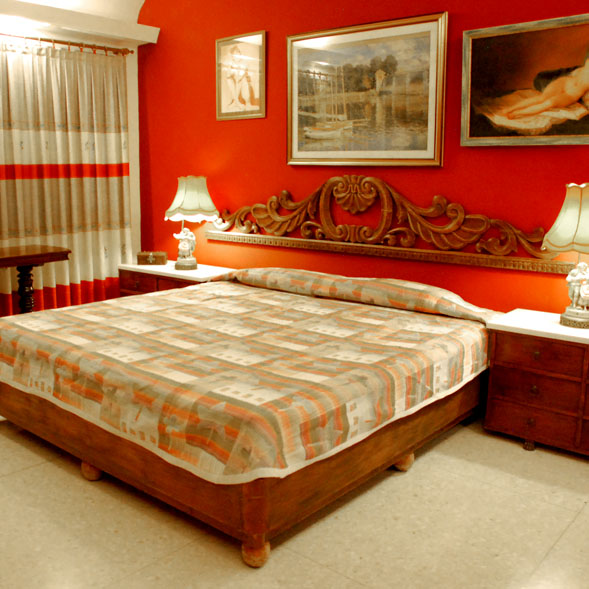 Villa «Gertru» (5 bedrooms) (Mir5B)
This villa was built in the 50s. It is located in an exclusive area of Miramar. There are 5 spacious and comfortable bedrooms, 3 bathrooms, a spacious terrace, a rancho, a big garden, safe and parking space. Antique furniture. The bedrooms have air-conditioning, hot and cold water and phone.
Price:
470 CUC/day for the house.
Additional services:
Breakfast – 6 CUC/person, laundry service.