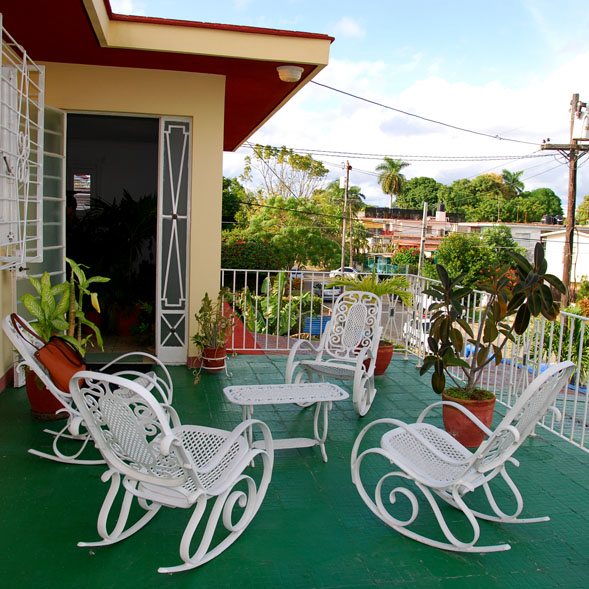 Private Independent Apartment «Esperanza» (3 bedrooms) (Mir2B)
Apartment built in the 50s. Big terrace, spacious and well lit rooms, antique furniture. Each room has its own bathroom. Garage.
Amenities: air conditioning, hot & cold water, telephone and fridge.
Price: 190 CUC/day for the apartment.
150 CUC/day for 2 rooms.
When renting 2 rooms the third one remains locked
Additional services: breakfast – 5 CUC/people, laundry service.