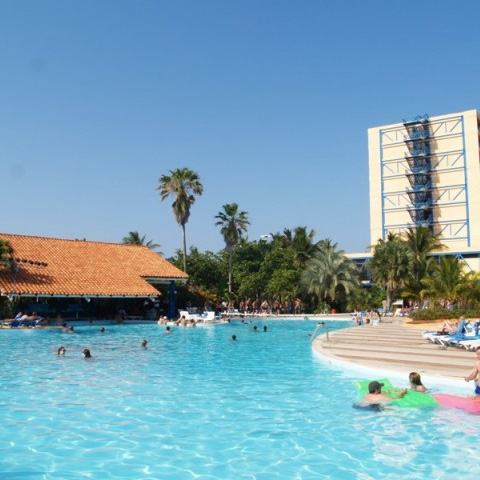 PLAYA CALETA 4* (hva 35)
A nice Caribbean atmosphere, shows and spectacles, games, watersports, night club among many other attractions. It is recommendable for all types of tourists.
IT IS PART OF THE HOTEL CHAIN GRAN CARIBE
Built in 2001.
One 9-story building
There are 255 rooms
255 Standard (rooms with 2 single beds or one double bed, balcony with view of the garden, Max. 3 or 2+1 people).
Address: ctra. Las Morlas, km 14, Varadero, Matanzas, Cuba
From 48 CUC/night per person when renting a double room.