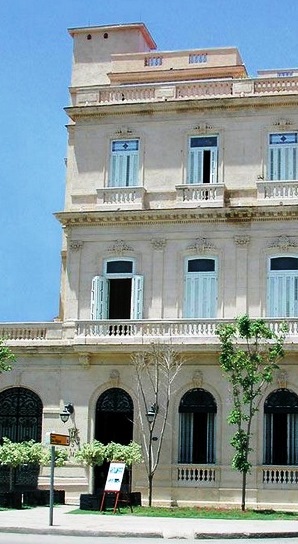 PALACIO SAN MIGUEL 4* (hh25)
The hotel is located very close to the center of Havana. Comfortable rooms remind you the aristocratic style of life of the Cuban bourgeoisie of the 1920s. View of the fortress "El Morro"
IT IS PART OF THE HOTEL CHAIN HABAGUANEX
The hotel was built in 1923 and renovated in 2007
The complex consists of one 4-story building
7 Standard Double Room (40 м2, Max. 3 people),
3 Junior Suite (49 м2, Max. 3 people.),
7 Room with view,
7 Room with balcony,
1 Connected Room.
From 49 CUC/night per person when renting a double room