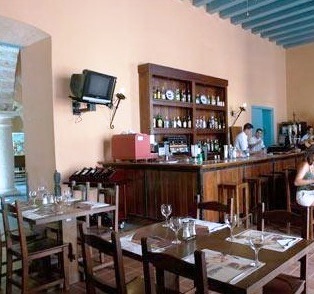 PALACIO MARQUES DE PRADO AMENO 4* (hh26)
It is located close to the Arms Square and the Cathedral Square. Built in a colonial style the hotel represents the typical colonial aristocratic house of the beginning of 19th century. The hotel has a privileged location and is very close of all the touristic attractions of Old Havana
IT IS PART OF THE HOTEL CHAIN HABAGUANEX
There are16 rooms in the hotel:
13 Standard room,
1 Junior Suite (lobby and bedroom),
2 Suite (lobby; bedroom with king size bed, bathrobe; butler).
From 49 CUC/night per person when renting a double room