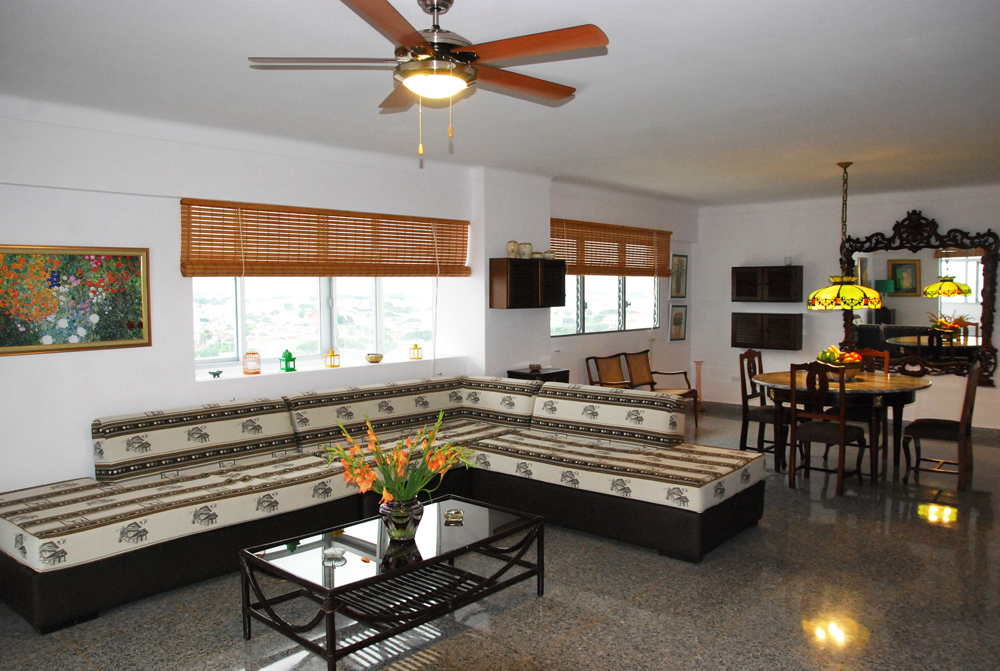 Private Independent Apartment «Gertrudis y Barbara 2» Sea view. Vedado. (3 bedrooms) (v38B)
Luxury apartment located in one of the tallest building of the city that dates back to the 50's of the 20th century. Panoramic sea and urban view. Upper level apartment with large balcony. Recently renovated. Modern furniture.
The apartment is equipped with all the necessary amenities: air conditioning, 2 bathrooms, hot & cold water, kitchen and fridge.
Price: 240 CUC/day,
Additional service: breakfast – 5 CUC/person, laundry service.