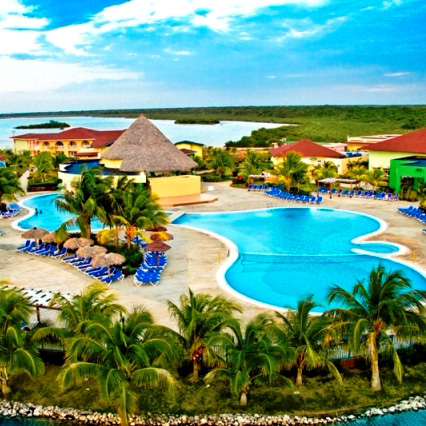 MEMORIES CARIBE CAYO COCO 4* (hcc5)
The 4* hotel Memories Caribe Cayo Coco is located in Cayo Coco island, 17 km from the international airport and 60 km from Moron city. The hotel clients can enjoy of rooms of different categories: 2 adults + 1 child, 2 individual or 1 double bed or mini-suites (2 adults + 1 child, a big bed)
It boasts good restaurants such as Ranchon Playa, snack-bars and bar in the beach.
From 52 CUC/ night per person when renting a double room.