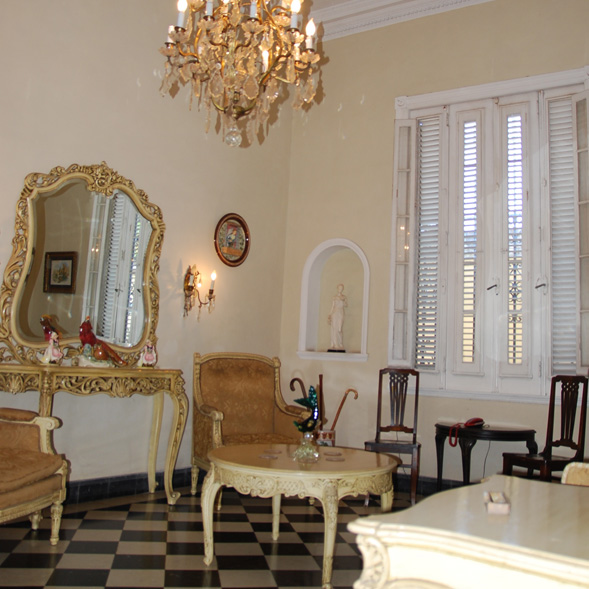 Mini-hotel «Palacio de Nereyda».Vedado. (4 bedrooms) (v1B)
Colonial style house in which the original design was preserved. Antique furniture. Excellent location, parking space, patio, domestic staff, only 100 m away from the Havana sea wall, easy to get to Old Havana.
The house is equipped with all the necessary amenities: air conditioning, hot & cold water, fridge and telephone. Two bedrooms with private bathrooms and two bedrooms with shared bathroom.
Price: 2 bedrooms with private bathrooms - 90 CUC/day for each bedroom
2 bedrooms with a shared bathroom - 90 CUC/day for each bedroom
Additional services: breakfast – 5 CUC/person, lunch and dinner order, laundry.
Booking in advance is required