1 CUC = 1$ (+ % exchange rate)
Los Molinos
Rooms and apartments for rent in Cuba, Havana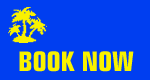 Renting rooms and apartments in "Los Molinos" area is an affordable accommodation option for tourists and travelers. In this area, you can rent comfortable rooms in apartments that were built in the 50's or in private houses where the Colonial era style has been well preserved. The rooms and apartments for rent are close to the Botanical Garden "Los Molinos" and from this area it is quite easy to get to Old Havana or to Vedado. There are several good restaurants nearby and the shopping mall "Carlos III" is only 5 minutes away.
In "Los Molinos" you will find rooms matching the quality standards of the Vedado rooms for rent, but prices here are lower. Accommodation in private guest houses or small hotels is another option available for tourists and travelers in "Los Molinos" area. All historical and cultural sites of Havana are only 10 minutes away by car.
All the apartments and rooms for rent that appear in our website were chosen after a comprehensive analysis of the houses' conditions in order to ensure the guests' comfort and satisfaction during their stay on the island. We offer top-quality accommodation!
When choosing the room/apartment of your preference, please, specify the code. (Example: chlm2). Select 3 or 4 options and list them in order of preference.