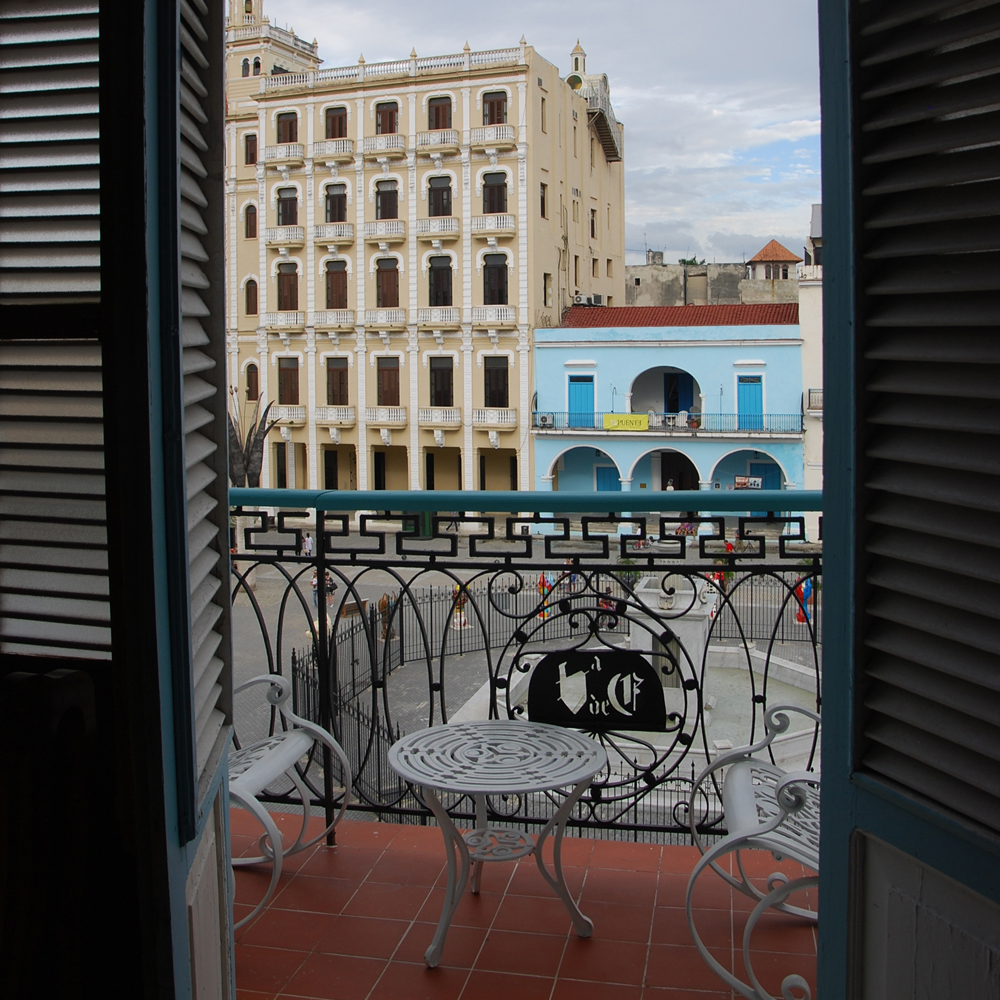 Mini-hotel «Suite Plaza Vieja». Plaza Vieja view. (3 bedrooms) (hv51B)
The mini-hotel is located in a "Classic House", preserving the original designs and classical styles. Remodelated. Wide balcony with a view of "Plaza Vieja" (Old Plaza). A centric location, a few steps to the interesting places of "Habana Vieja" (the Old Havana).
The bedrooms have conditioned air, private bathroom, hot water, safe box and fridge.
Price:
70 CUC/day per room
150 CUC/ day per each "Suite" room
Additional services: breakfast – 5 CUC/person, lunch and dinner (if requested), laundry.