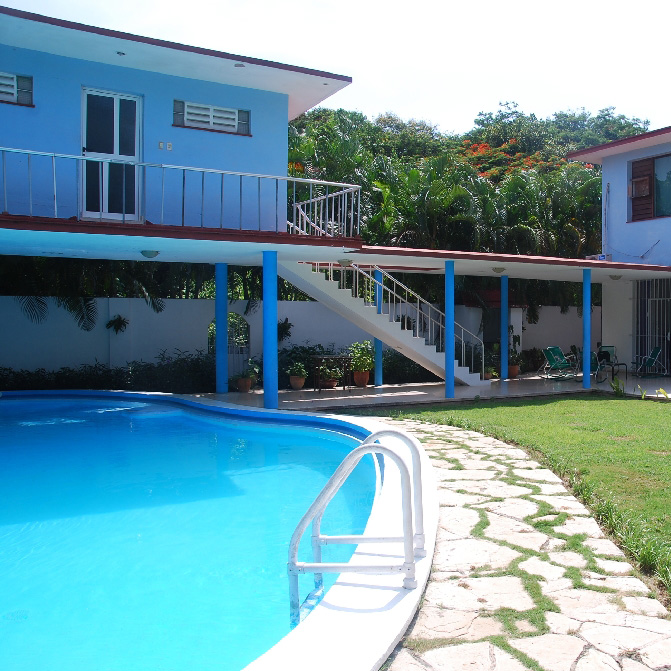 Villa «Paquita», Swimming pool. Miramar. Playa (5 bedrooms) (vil30)
Spacious classic villa built in the 50s. Fifties furniture. Available for guests: spacious living room, dining room, 5 bedrooms, 4 bathrooms, domestic staff, swimming pool, bar and garage.
Maximum occupancy – 10 people.
Price:
550 CUC/day.
Additional services: breakfast– 5 CUC/person, lunch and dinner order, laundry.
Booking in advance is required!!!