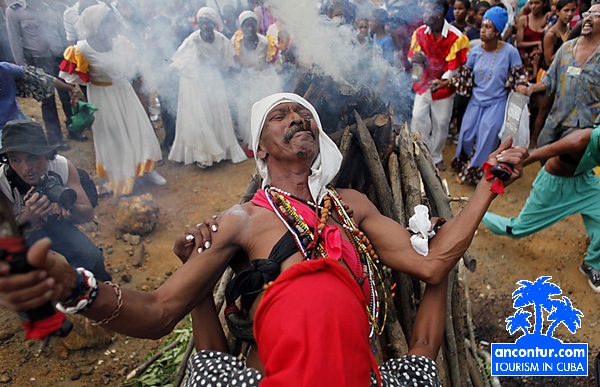 Santeria, the Cuban voodoo (Excursion by car, 5 hours)
Approximately three quarters of the Cuban population follows African religions. Santeria is a widely-spread cult and its followers come from diverse social backgrounds. Nowadays, many Cubans follow both Santeria and Catholic religion.
During this tour you will visit the Yoruba Cultural Association of Cuba, and the Colon cemetery, a place full of magic legends. After that, the tour will take you to El Bosque de La Habana (Havana forest), a sacred place, where some rituals and offering ceremonies usually take place.
The services of a professional guide and a modern car with driver are included in the tour price.
Prices for groups not exceeding 3 people
Price from Havana– 150 CUC
Price from Varadero – 280 CUC
The tour can be conducted in a VIP class vintage car by request (+30 CUC)
Prices for groups from 4 to 6 people (minibus).
Price from Havana – 210 CUC
Price from Varadero – 310 CUC
Museum tickets are not included in the price.