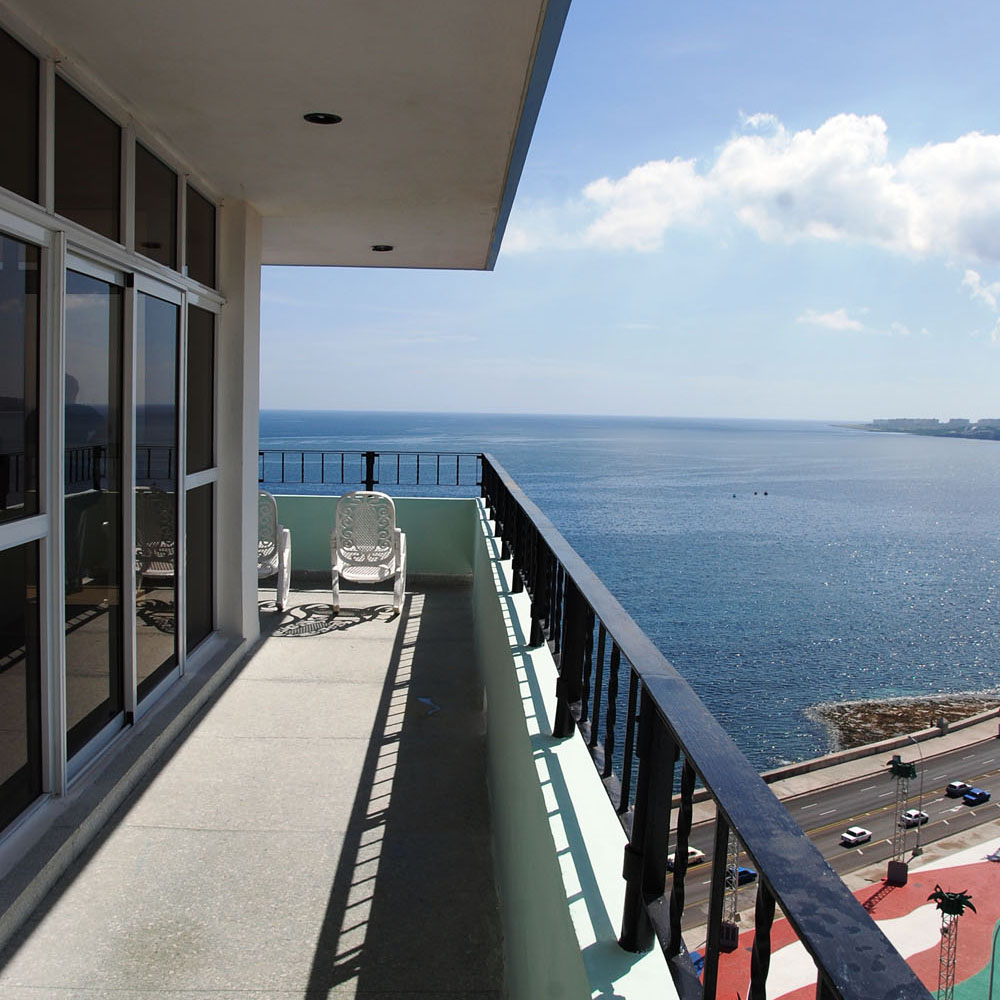 Penthouse «Odette». Swimming pool. Ocean view. Vedado (3 bedrooms) (Vil25PB)
Two-story penthouse located in one of the best buildings built back in the 50s. Swimming pool, panoramic view of the city and the ocean. Original design, recently renovated and modern bathroom fittings.
Available for guests: living room, 3 bedrooms, 2 bathrooms, swimming pool and domestic staff. Maximum occupancy: 6 people.
Price:
400 CUC/day.
Additional services: breakfast: 6 CUC/person; lunch and dinner by request; laundry.
Booking in advance is required!!!