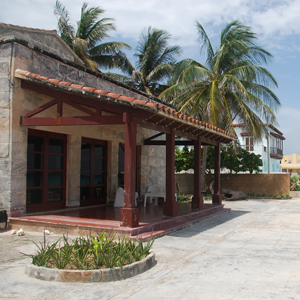 Mini-hotel «Hostal Menocal» Ocean view (5 rooms) (Var02)
This mini-hotel is located at the beach. It was recently renovated. It has a big terrace, spacious and well-lit rooms, 5 bathrooms, antique furniture, garage, and domestic staff; a ranchon offers a panoramic view of the sea. For many years it was the residence of Menocal, one of the presidents of Cuba. Every room has air-conditioning, cold and hot water, fridge.
Triple accommodation is possible.
Price:
80 CUC/ per night per room with terrace and ocean view.
70 CUC/ per night per triple room.
60 CUC/ per night per room.
55 CUC/ per night per smaller rooms (2 rooms).
350 CUC/per whole house
Additional services: breakfast: 5 CUC per person. Laundry service.