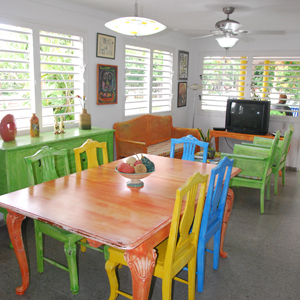 Mini-hotel «Casa Lola» (3 rooms) (Var11)
House built in the 50s, recently renovated. It is located on the main avenue of Varadero. Cozy terrace with ornamental plants. Excellent area. Spacious bedrooms with antique furniture and recently renovated bathrooms. Each bedroom has air-conditioning, cold and hot water, fridge.
Price:
50 CUC/ per night per room
Additional services: breakfast: 5 CUC per person. Laundry service.