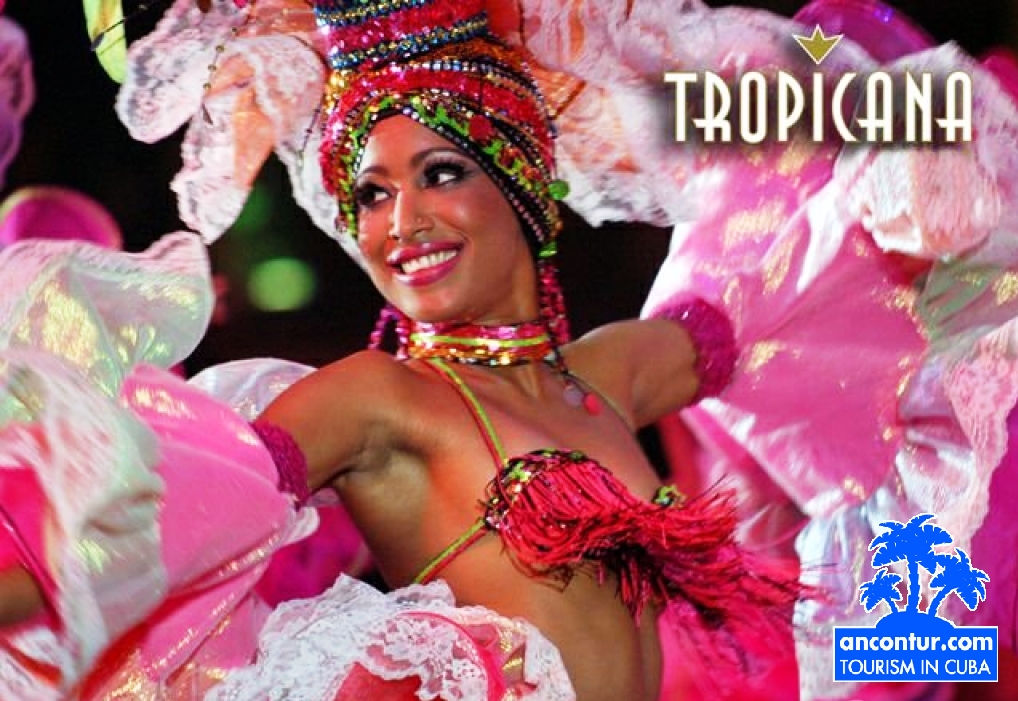 Cabaret "Tropicana" + mini tour "Nighttime in Havana" (by car)
"Tropicana" is a legendary cabaret, a symbol of Cuban nightlife. A large number of celebrities from North and Latin America have performed in this famous place. The cabaret was built in a beautiful outdoor park and it is one of the most visited sites in Cuba. In the famous Tropicana show "Paradise under the stars" take part more than 200 artists (dancers, singers, musicians). Tropicana's well-deserved glory grows stronger with every show. This is not only the most spectacular show in the city, but also a symbol of Cuba and its tropical nights.
Besides, you will visit Prado Boulevard, The National and Habana Libre Hotels, the Havana seawall (Malecon), Los Presidentes Avenue, 23rd Street, among other places of interest within the capital.
Prices for groups not exceeding 3 people
Price from Havana – 80 CUC
Price from Varadero– 230 CUC
The tour can be conducted in a classic VIP car (by request, + 50 CUC)
Prices for groups from 4 to 6 people (minibus).
Price from Havana – 120 CUC
Price from Varadero – 270 CUC
Prices for groups from 7 to 9 people (minibus).
Price from Havana – 160 CUC
Price from Varadero – 330 CUC
Tropicana tickets are not included in the price! (75 to 95 CUC per person depending on the location in the hall)