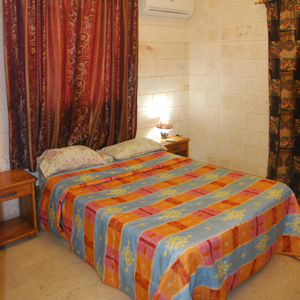 Independent house «Raul» (2 independent apartments-4 rooms) (Var09)
Independent house, which comprises 2 apartments, each one with 2 bedrooms. There is a terrace, a garage, a backyard, a porch, and domestic staff. Spacious and well-lit bedrooms. All bedrooms have air-conditioning, cold and hot water, fridge, and telephone. In each apartment the bathroom is shared between 2 bedrooms.
Triple accommodation is possible.
Price:
70 CUC/ per night per smaller apartment
80 CUC/ per night per bigger apartment
Additional services: breakfast: 5 CUC per person. Laundry service.