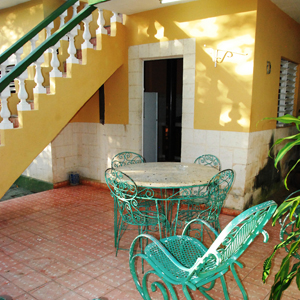 Independent house «Albertico y Olga» (3 rooms) (Var23)
Two-story fully furnished house with 3 bedrooms, 2 bathrooms and a terrace on the ground floor. Air-conditioning, cold and hot water, fridge. There is an independent bedroom with private bathroom on the ground floor and 2 bedrooms that share one bathroom upstairs.
Triple accommodation is possible.
Price:
130 CUC/ per night for the house
Additional services: breakfast: 5 CUC per person. Laundry service.