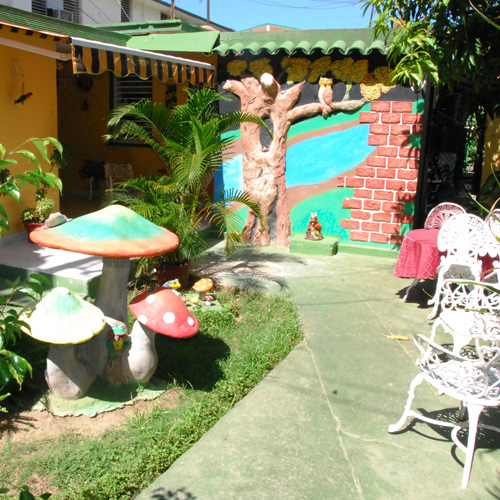 Independent apartment «Mercedita» (2 rooms) (Var32)
Independent two-bedroom apartment near the beach. It was recently renovated. It has 2 spacious and well-lit bedrooms, living room, a dining room, a kitchen, 2 bathrooms, terrace, porch, garden, domestic staff. The apartment has air-conditioning, cold and hot water, fridge.
Triple accommodation is possible.
Prices:
90 CUC/ per night for the apartment
60 CUC/ per night for one-bedroom apartment (the 2nd bedroom remains locked)
Additional services: breakfast: 5 CUC/ per person. Laundry service.