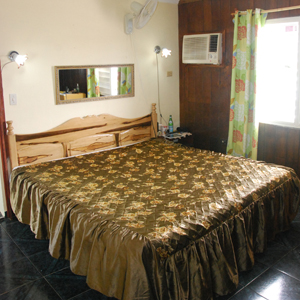 Independent apartment «Chichi y Ana» (2 rooms) (Var17)
This mini-hotel is located by the sea. It is fully furnished and was recently renovated. There are 2 spacious and well-lit bedrooms, terrace, 2 bathrooms and garage. Air-conditioning, cold and hot water, fridge and domestic staff.
Price:
90 CUC/ per night
Additional services: breakfast: 5 CUC per person. Laundry service.