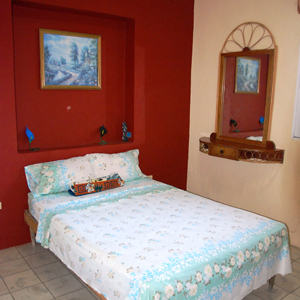 Independent apartment «Las Piedades» (2 rooms) (Var18)
Modest independent apartment recently renovated with 2 spacious bedrooms, a bathroom shared between both bedrooms and a fully equipped kitchen. Air-conditioning, cold and hot water, fridge and domestic staff.
Triple accommodation is possible.
Price:
80 CUC/ per night for 2 rooms,
50 CUC/ per night per room.
When renting 1 room the other one remains locked.
Additional services: breakfast: 5 CUC per person. Laundry service.