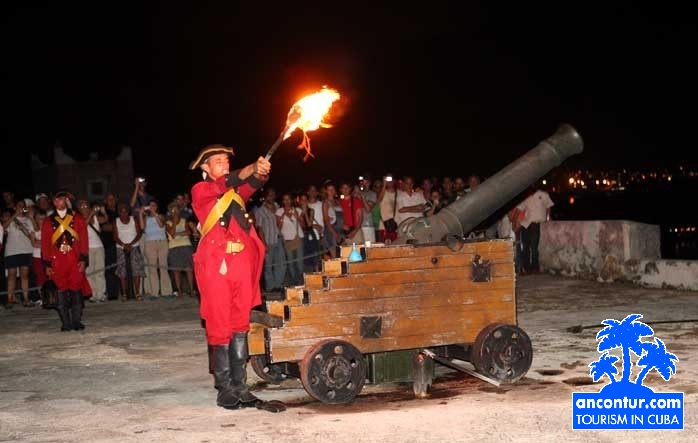 "El Cañonazo" + mini tour "Nighttime in Havana". (by car, 2.5 hours)

This beautiful ceremony is held every night at the San Carlos de la Cabaña fort. During colonial times, firing a cannon off over the harbor every night signified the closing of the city gates and the lifting of the chain that blocked the entrance of the harbor and thus prevent the passing of vessels into the bay.
Besides, you will go sightseeing along the way from Prado Boulevard to The National and Habana Libre Hotels, the Havana seawall (Malecon), Los Presidentes Avenue, 23rd Street, among other places of interest within the capital.
The services of a professional guide and a modern car with driver are included in the tour price.
Prices for groups not exceeding 3 people
Price from Havana – 80 CUC
Prices for groups from 4 to 6 people (minibus).
Price from Havana – 120 CUC
Prices for groups from 7 to 9 people (minibus).
Price from Havana – 190 CUC
Entrance fees to El Morro are not included in the price (8 CUC/person).